Meet Gretchen, The Commercial & Industrial Real Estate Broker
at Trademark Commercial Group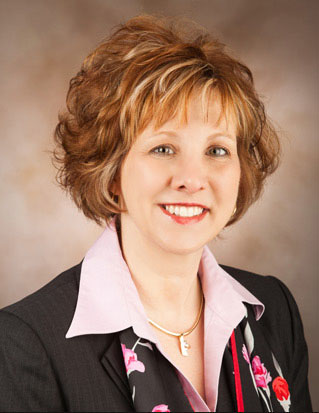 Broker/Owner
Gretchen Witherspoon, SIOR, CCIM
Gretchen Witherspoon is the principal broker/owner of Trademark Commercial Group, a real estate brokerage and development firm in the Great Lakes Bay Region, serving primarily Saginaw, Bay City, and Midland, along with the surrounding counties.
In December 2006, after 4 years of working in commercial, industrial, and office real estate as one of the top commercial real estate agents in the Tri-City area (now known as the Great Lakes Bay Region) and after almost 10 years in the real estate, residential, and commercial construction industry, Gretchen earned her broker's license.
Eager to start a commercial real estate brokerage firm that was based on Gretchen's desire to build great business relationships through hard work, trust, and experience, Gretchen launched Trademark Commercial Group in February 2007. "The foundation of Trademark Commercial Group is TRUST; It starts with trusting me to work hard for you!" says Gretchen.
Gretchen has always been driven. At a young age, Gretchen lived on her own, which through those circumstances, she became very independent while supporting herself. She worked all through high school and college, earning her BA from Saginaw Valley State University (SVSU). During and after college, she had several professional positions that allowed her to build good friendships and great business relationships while providing Gretchen work experience beyond what she imagined. Her experiences spanned a wide range of industries.
After college, having spent years in residential and commercial construction, she knew what she wanted to do. Gretchen decided it was time to obtain her real estate license and venture out into the commercial real estate industry. The first year proved to be a success, which Gretchen reflects on:
"I remember the first year like it was yesterday. Although it was a challenging and successful year, the true measure of success was achieving client satisfaction with each transaction and my ability to exceed expectations. This approach later became the framework for the vision and guiding principles of my brokerage."
Gretchen understood the risks when she decided to start Trademark Commercial Group in 2007. "I was ready to unleash my entrepreneurial spirit. I knew that the economy was turning, but trusted in my ability to make things happen." The first year of Trademark Commercial Group also proved to be a success. Gretchen comments about the accomplishments of her brokerage firm: "I have been so blessed. I was busy from the day I opened the door and even to this day it hasn't stopped. We continue to be stable and strong even through the worst of times, the worst economic crisis." When asked to explain how she has been able to achieve such success in such a short time, Gretchen has this to say: "I believe it is due to a lot of hard work, passion, solid business relationships and most of all…...TRUST!"
In October 2010, Gretchen earned her CCIM designation. Gretchen had been a candidate since 2003. The CCIM designation is said to be considered a "Ph.D." in commercial real estate. A CCIM (Certified Commercial Investment Member) is a recognized expert in the commercial and investment real estate industry. A CCIM is part of a global commercial real estate network with members across North America and in more than 30 countries.
In order to become a CCIM, the candidate will first need to qualify by submitting a portfolio demonstrating the depth of their commercial real estate experience. This portfolio consists of extensive experience including multiple transactions. Then, they must complete several courses including ethics, interest-based negotiation, financial analysis, market analysis, user decision analysis, and investment analysis for commercial investment real estate. After successfully passing all the courses and the portfolio of experience criteria, the candidate applies for the final exam. After successfully passing the final comprehensive exam, the candidate has earned the highly desirable CCIM designation.
In February 2011, Gretchen earned her SIOR designation. SIOR (Society of Industrial and Office Realtors) is the leading industrial and office real estate brokerage association. SIOR confers the SIOR designation only to the most knowledgeable, experienced, ethical, and successful commercial real estate brokerage specialists. There are 2,800 members spanning a global reach, encompassing 590 markets in 28 countries.
An SIOR has to meet stringent qualifications, certifying their expertise through transactions and dollar volume. Not everyone can qualify to become an SIOR. However, becoming an SIOR is truly a rewarding experience. The global network of SIOR brokers share business and experience and form mutually beneficial relationships for the benefit of the membership.
Gretchen continues to focus on continuing her education in the commercial real estate, construction, and development industry. She is dedicated to personal and professional development and is always learning. Gretchen is also an active member of several organizations and believes in community involvement.